16 Jun

Congratulations Nathaniel!

Congratulations to Nathaniel who has recently passed his SonicWall Network Security Administrator exam! This certification gives the skills to successfully implement and configure SonicWall firewall appliances and security services. Now he has passed, he is now eligible to take higher difficulty exams to increase his knowledge!

We sat down with Nathaniel to get his thoughts on why he likes SonicWalls and why businesses should look into getting them.

What is SonicWall?

SonicWall are a security company that are primarily focused on Business and Enterprise grade Firewalls, but also do network infrastructure and Wireless systems.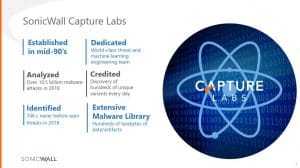 Why are devices such as a SonicWall solution are important for Businesses?
It is always important to secure your network against outside threats, even more so since GDPR has come into effect.
What do you like best about it?
SonicWalls are really easy to use compared to many competitors in the field, and the monthly payment scheme makes it a lot more feasible to many businesses who can't afford the initial upfront cost. The monthly service also allows upgrades to the latest units when they are released. The Sandboxing feature is also very helpful in protecting against new Ransomware type attacks which are being created all the time by malicious parties.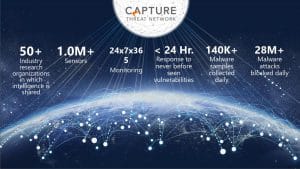 These are some of the advantages for organisations who have a Sonicwall Security Solution can benefit from:
The Firewall will inspect all incoming traffic into the network and help to stop attacks before they hit your internal devices
Helps prevent unauthorised access to your network by blocking intrusion attempts
Signature-Based-detection – AntiVirus software is great against threats that have already been "seen", whereas SonicWall Firewalls will block any traffic it is unsure about, test it, and then block if it has malicious code embedded. Protects against "Zero-Day Threats".
Detects suspicious Out-Going traffic as well, blocking and alerting to any potential issues going on inside the network.
Web Filtering and reporting – see what websites are using what amount of traffic on your network. Can report on individual internet usage.
See what applications are using your internet connection across the network
Block unproductive web activity – i.e. Allow Facebook for Social Media people, but block games from running within Facebook.
More secure SSL VPN – traffic is inspected both ways and requires a specific client to access, and secret key.
Prices for Sonicwall Security start from £99+VAT per month.