Does your Salford business need effective IT support?
Apex computing deliver reliable IT support in salford
Need your business IT to run smoothly? With outsourced IT Support in Salford, your chances of downtime from outdated and broken technology are greatly minimised. As Microsoft Gold Partners, we deliver leading IT solutions, on budget and on time.

Outsourcing your IT Support for your Salford-based business can reduce cost, boost business growth and increase workplace efficiencies.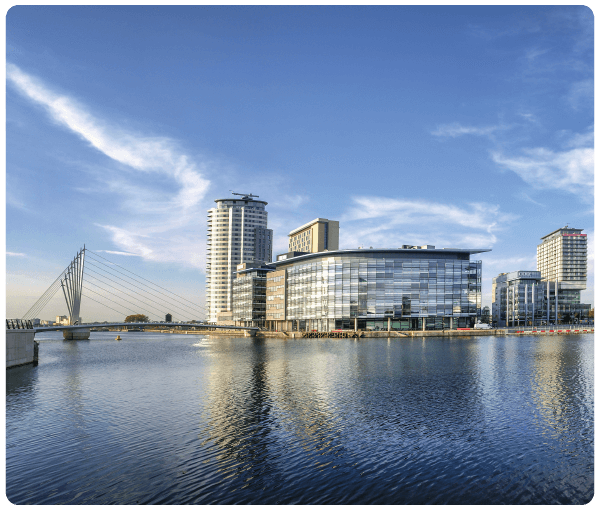 Does your business in Salford need a reliable IT Support partner?
We'd love to chat.
When looking for local Salford IT Support business to work with, there are a lot of factors to consider before making that all-important decision. At Apex Computing, we feel that having a great reputation, sensational reviews, and industry accreditations are only the beginning.
Questions you should also ask yourself include: What services do they offer that can help my business to grow? How quickly will they respond to calls, and more importantly, how do they deal with emergencies? What security options can they provide for my business, and which of these do they enact themselves?
From Repairs, Network Audits, and Asset Management, to Cyber Essentials, Microsoft 365, and Backup systems, we offer our customers the full range of IT Support and security services that keep their businesses running at optimal levels.
We don't compromise on customer care – our 24/7/365 availability means that you will always be able to reach us whenever you need us, and we'll stay by your side until your question has been answered, or the issue has been resolved. We take every precaution when it comes to business security, maintaining yours as regularly as we manage our own.
The benefits of outsourced IT Support in
Salford with Apex Computing
Save time and money
Reduce internal IT overheads by outsourcing to an IT Support provider who can handle all your IT requirements. Apex Computing will manage, monitor, and update your IT estate proactively to ensure your business runs smoothly.
Expert advice
Our IT Service Helpdesk is open 24/7. If your business needs us, or if you have any questions – we are always here for you. You'll be able to speak to a trained technician in no time.
Professional team
Our team is full of certified experts with years of experience helping Salford based businesses like yours.
We're Microsoft Gold Partners and Cyber Essentials certified. Apex Computing is highly experienced in all things IT. We're just at the end of the phone should you need us.
Strategic planning 
Give your business the strong foundation in technology that it needs to succeed in the years to come, no matter what challenges come your way.
Increase productivity
Leave the hassle of IT to us, and spend more time doing what you do best. After all, that's what our IT Support service is there for! If your technology is optimised across your entire organisation, your processes will become streamlined and more efficient.
Tailored services
We offer bespoke IT Support plans that are tailored to your requirements, so you never pay for more than what you need.
Who is Apex Computing?

We are a full-service IT Support company based near Salford.
Our IT Support service in Salford offers businesses a full spectrum of computer services.

Apex Computing is a well-established Computer Services Company based near Salford and founded in 2003. Our clients cover a wide range of businesses and no matter what the size of the problem or business, we're always there to help. Apex Computing offers a free consultation with its customers where requirements can be discussed and arranged.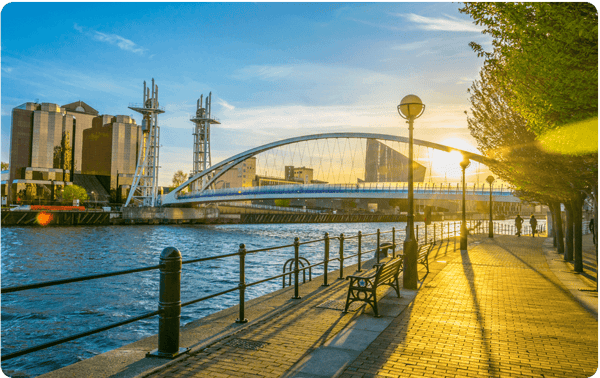 Who is Apex Computing?
We partner with businesses who need IT Support in Salford, watch our video.
Book a Consultation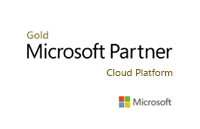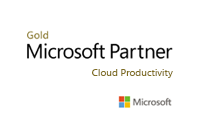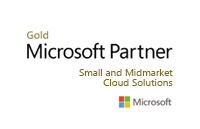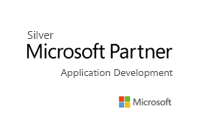 IT Support  for Salford businesses - what can we offer?
At Apex Computing, we can help you find the right IT solutions for your specific needs so that you can remain focused on your business.
Supported by a team of local Salford IT Support experts who are always on hand to help and advise you.
Gain access to a local to Salford IT Helpdesk 24/7 with Apex Computing
Book a Consultation
Success Story: 6 Group
6 Group is the global executive search, leadership assessment, and talent mapping & pipelining.



What our customers say about Apex Computing
Paul Rebbitt, Park Hose

As a small business, we have tried to concentrate on giving service to our customers rather than spending too much time getting a proper computer system infrastructure to cope with increasing work. As a result, we suffered, and Apex Computing came to our rescue going beyond expectations by trying to sort our existing problem before offering a full solution. I thoroughly recommend them.

Embryo Digital, embryodigital.co.uk

Apex Computing is a fantastic IT Support company with great people and client service. We are in regular contact with them and have never had a bad experience. We value their knowledge here at Embryo Digital and they support us with any IT issues we have with incredible care and attention.

Tarik Saleem, The Linen Group

As with moving to any new supplier, there is always a nervous feeling. Business continuity is paramount. All of our inventory is RFID tagged, so if our IT systems stop, so does our production. Our customers are not interested in IT problems, they need large volumes of linen for their daily operations. We needed IT Support that understood our business. We made the right choice moving to Apex. Apex are proactive, efficient and show great understanding.

David Busby, Around Town Flats

After consulting other competitors on the market, we were blown away by Apex Computing. They understood our needs, offered a personal service and to date have performed exceptionally. I really can't recommend them enough.

Steve Foster, Kingdom Services Group

Our company has grown considerably since Apex Computing first started to support us in 2009 and they have been pivotal in making sure our IT infrastructure has been able to support this growth. Our company operates 24/7 and monitors over 25,000 manned guards. Apex Computing has always responded quickly to solve any problems and never failed to answer the phone at any time.

Matthew Wilkinson, Pyranha Kayaks

As soon as we joined Apex Computing, we immediately noticed a sharp increase in the number of IT Support calls we were making; not because of any increase in the number of IT issues we were experiencing, but simply due to the fact that we knew any issues we might have would be fixed promptly and efficiently, and therefore had no inhibitions in calling on Apex Computing for help.

James Beazley, 6group.com

We have been using Apex Computing Services for over 5 years for our IT Support. Over the years of working with Director Chris Gorman and the support engineer team they have really gone above and beyond our expectations. I trust Chris and the team to handle any of our IT Support issues and find them extremely helpful and they are a joy to work with.

Shirley Devine, Manchester Carers

We have continued to get excellent service and support from Apex Computing Services. With Manchester Carers being a local independent charity, we rely on an honest, trustworthy and innovative IT Support company. We are really happy with the service we have received over the years and we value their IT knowledge and expertise. They take corporate social responsibility really seriously.
Why choose Apex Computing over other
local Salford IT Support companies?
We have a fully supportive, efficient and results-driven team here at Apex Computing.
This is emphasised by our superb testimonials and 5-star reviews on Google.

The benefits of outsourced IT Support in
Salford with Apex Computing
Salford IT Support help desk
We are located a short ten-minute drive away which allows our local Salford IT Support team to be on hand to respond and get onsite quickly.
IT Support for all industries
Our convenient location enables us to provide high-quality services to a variety of industries in Manchester including: Professional Services, Manufacturing, Travel, Fashion, Recruitment and more.
Personalised service plan
Whether you require Cloud Solutions, Cybersecurity, Business Continuity, IT Consultancy, or just general IT Support, you are in the right place.
Customer first approach 
We don't compromise on customer care. We'll stay by your side until we are both satisfied that your issue has been fully resolved.
Access to local Salford IT Support experts
No issue is ever a problem for long. Our team know what they're doing. We pride ourselves in problem-solving any of your questions, concerns, or crises. 
Unending support
We provide consistent support 24 hours a day, 7 days a week, 365 days of the year. We know that unexpected problems can happen at any time, so we'll always be on hand.
Need help with your IT? Talk to us, we can help, it's what we do.

If you are a Salford based business in need of better IT Support services, chat with a member of our team today to discover what we can do for your business.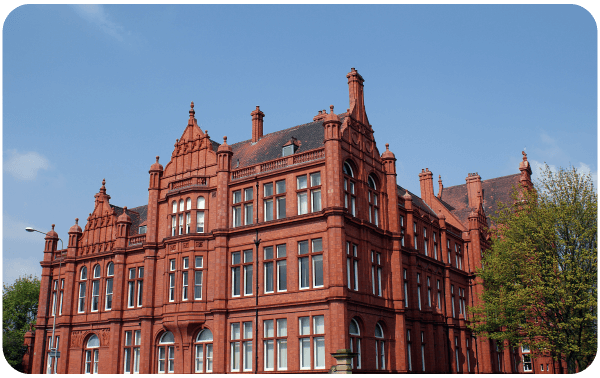 Are you in need of IT Support services in Salford?
We'd love to chat.