Joshua Oates
Technical Lead
Joshua is a senior desktop and server technician. He has been with Apex Computing since 2011, having gained numerous Microsoft certifications including Microsoft Certified Solutions Associate, Microsoft Certified Azure Administrator Associate, Microsoft Certified Professional, Microsoft Certified IT Professional and Microsoft Specialist.

Nathaniel Gill
Head of IT Security
Nathaniel has been in IT since 2012 working in an array of capacities including working for the government, a hosting company, the police and in commerce. He previously implemented IT solutions in the Falkland Islands before joining Apex Computing in 2016.

Daryl Kelly
Education Manager
Daryl has over 15 years experience in IT for Education. He left his previous role as an IT Manager for a sixth form college to head up our IT for Education department.

David Russ
Projects Engineer
David joined Apex Computing in 2018. He graduated with a BSc in Business Computing with IT and has experience working in the IT environment having previously worked for the NHS in both an IT Support role and as an EPR Analyst developing the electronic patient care record for Salford Royal Hospital.

Scott White
Network Operations
Scott manages our Network Reporting Software. He responds to notifications from our monitoring tools to ensure that customers computers and networks are working to their optimal ability. Scott joined Apex Computing in 2017, he started his IT career back in 1991. He is also a Microsoft Certified Engineer.

Ben Brierley
Project Manager
Ben has joined Apex Computing in 2021. He started his career working for a social housing provider before moving into projects in IT. Ben also worked as a management consultant focusing on organisational improvement before he returned to IT full time bringing those skills into various roles as a service engineer, project engineer and project manager.

Tom Carr
IT Engineer
Tom joined Apex Computing in 2021 with 13 years experience in the IT industry having previously worked in Education and the Managed Support services sector. He has experience with server administration and network management across a wide variety of industries.

Joanne Hughes
IT Engineer
Joanne has worked in the IT field for 17 years. She started her career as an apprentice working on an NVQ Level 3 in Computer Support and Networking.

Stephen Hague
IT Engineer
Stephen joined Apex Computing in 2020 with 7 years experience in the IT industry. He has a wealth of experience dealing with network infrastructures and issues over a large array of companies all with different wants and needs.

Craig Anthony
IT Engineer
Craig has been in IT since 2011 he served his previous role as an infrastructure engineer. He has achieved various IT qualifications including his Microsoft MCP status and Comptia A+ 1 + 2.

Jack Kendal
IT Engineer
Jack has over 10 years experience working in IT. He joined Apex Computing in March 2020. Jack has experience working with Server and Enterprise solutions specializing in Virtual Machines and Networking.

Thomas Williams
IT Engineer
Thomas joined as an apprentice engineer in 2014 and became part of the engineering team in December 2015. Since joining Apex Computing, he has since gained his qualifications in MTA Networking and MAT Security.

Philip Halliwell
IT Engineer
Philip joined Apex Computing in 2017, his IT career started back in 1987, having been in numerous industries: Education, Retail, Local Government, Nuclear, Manufacturing and Oil. His experience in the private and public sector brings a wealth of skills to the Apex Computing team.

Rowan Lees
IT Engineer
Rowan joined Apex Computing in 2016. Initially as an apprentice. Apex Computing has a long-standing tradition of bringing apprentices into the company and training them to high standards to become part of the engineering team. After graduating with BSc Computer Science in 2018, Rowan was offered a full time engineering role.

Anthony Cavanagh
IT Engineer
Anthony joined Apex Computing in 2019 as a Support Engineer. In his previous role, he provided internal IT Support. Anthony has various qualifications including a BTEC in IT and an MSC in Networking, Security and Server Administration.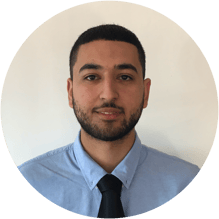 Faizan Saqib
IT Engineer
Faizan has joined Apex Computing in 2021. Faizan achieved his Computer Networking degree at Salford University, and has over 4 years experience in the IT industry. He is ITIL 4 Foundation qualified, and previously worked as a second line engineer.

Luke Collins
IT Engineer
Luke joined Apex Computing in 2020. Luke is a Microsoft Windows Certified Engineer and provides support to our customers on the Service Desk and offsite repairs.