IT Support in Manchester from a Microsoft Gold Partner
Apex Computing deliver reliable IT Support for businesses across Manchester since 2003
We are a full-service IT Support company based in Manchester
Need your business IT to run smoothly? With outsourced IT Support in Manchester, your chances of downtime from outdated and broken technology are greatly minimised. As Microsoft Gold Partners, we deliver leading IT solutions, on budget and on time.
Also choosing the right company for your business is important. We are a Microsoft Gold Partner which means we are best placed with product knowledge and expertise to help your business get the most from its IT Support.

Outsourcing your IT Support for your Manchester based business can reduce cost, boost business growth and increase workplace efficiencies.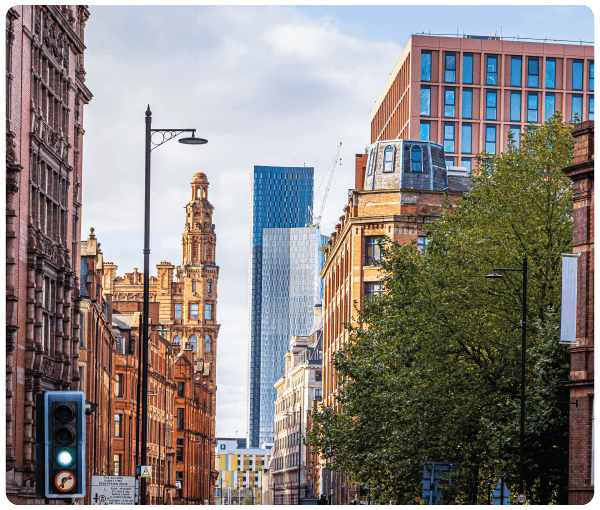 Need an IT Support partner in Manchester you can trust?
We'd love to chat.
At Apex Computing, we understand the complexities that come with running a business, and how fundamental IT is in its smooth operation.
Enabling suitable IT systems can help your business cope with unexpected issues that could otherwise be detrimental to your reputation, customer base, and future.
At Apex Computing, we can help you find the right IT solutions for your Manchester business, so that you're always prepared, supported, and protected.
We offer everything from Equipment Supply, Repairs, and Printing Solutions, through to Hosted Desktops, Microsoft 365, Backup, and Recovery.
Along with Cyber Essentials, Online File Storage, and Software Licensing, we have a variety of options sure to improve overall business performance and effectiveness.
Should you ever need us, our 24/7/365 IT Support means we're always on hand to help, regardless of the challenge.
The benefits of outsourced IT Support in
Manchester with Apex Computing
Save time and money
Reduce internal IT overheads by outsourcing to an IT Support provider who can handle all your IT requirements. Apex Computing will manage, monitor, and update your IT estate proactively to ensure your business runs smoothly.
Access the experts
Our qualified experts are here to help through our local 24/7 IT Service Desk. You'll be able to speak to an Apex Computing trained technician in no time.
Dedicated Manchester IT Support team
Our team is full of certified experts with years of experience helping businesses in Manchester like yours. We're Microsoft Gold Partners and Cyber Essentials certified. Apex Computing is highly experienced in all things IT. We're just at the end of the phone should you need us.
Future-proof your business
Give your Manchester business the strong foundation in technology that it needs to succeed in the years to come, no matter what challenges come your way.
Boost productivity
Leave the hassle of IT to us, and spend more time on your business. If your technology is optimised across your entire organisation, your processes will become more streamlined and more efficient.
Tailored services
We offer bespoke IT Support plans throughout Manchester that are tailored to your business requirements, so you never pay for more than you need.
Who is Apex Computing?

We are a full-service IT Support company based near Media City, Manchester.
Our IT Support service in Manchester offers businesses a full spectrum of computer services.

Apex Computing is a well-established Computer Services Company based near Manchester and founded in 2003. Our customers cover a wide range of businesses and no matter what the size of the problem or business, we're always there to help. Apex Computing offers a free consultation with its customers where requirements can be discussed and arranged.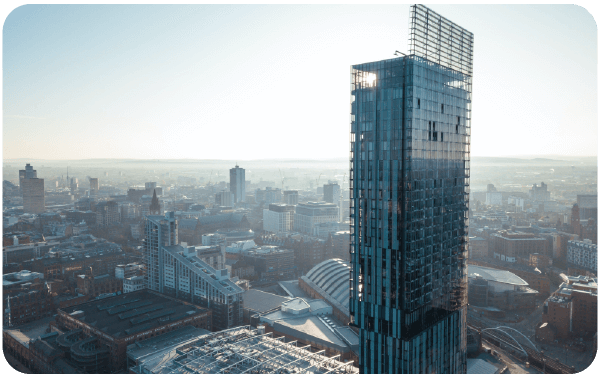 Who is Apex Computing?
We partner with businesses who need IT Support in Manchester, watch our video.
Book a Consultation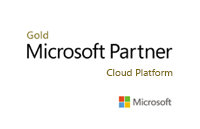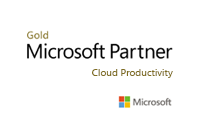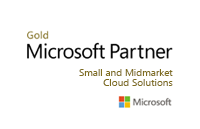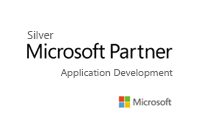 Case Study: Nikal
A private property development and investment company with headquarters in Manchester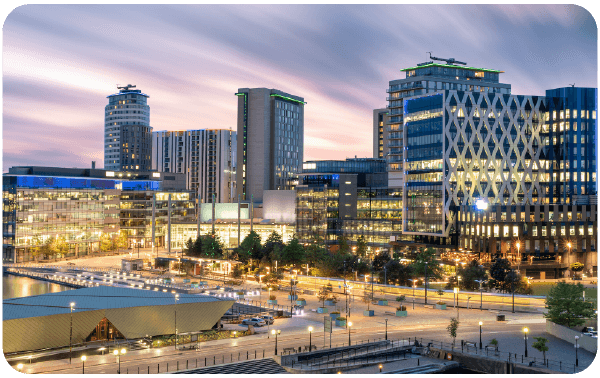 Nikal has a portfolio of award-winning projects spanning the UK and abroad. With headquarters in Manchester, they transform and regenerate buildings from all eras, providing new workspaces, living spaces, and entertainment complexes for businesses, tenants, and tourists alike. Notable projects include Salford Quays's Soapworks, Birmingham's HIVE, Hull's Freedom Quay apartments, and Blackpool Central – which will include restaurants, new hotels, and residential apartments, as well as space for concerts, road shows, and themed Christmas markets.
When Nikal originally contacted us back in 2003, they were a growing business looking for software support and help with their IT processes. Fast-forward 16 years and we've built up a loyal partnership and service level that covers our full spectrum of IT Support.
We recently sat down with Stephen Robinson, Finance Director at Nikal, to discuss his interactions with Apex Computing, how this has benefited the business as a whole, and the impact this has had on their operations.
"What made you stick with us all these years?"
Stephen Robinson, Finance Director at Nikal:
"It's safe to say that we pretty much use every single one of your services, because as we've grown, we've needed an IT business that is dependable, and you have always certainly been that. More than this, it comes down to service level. It's very difficult – it's a service-based industry. I know there's hardware and bits and pieces and licences but they're very much commodities and you can go buy them anywhere really but it's all about the service. If I can buy something £1 cheaper but I can't get it to work or it goes down for a period and it causes problems within the business, then it's not good, so having an IT business with a high level of service is key. It's absolutely critical."
"How have we benefitted your business?"
Stephen Robinson, Finance Director at Nikal:
"There are a number of benefits. One is that you're extremely professional and have a great service level. So, in terms of being operative, we're operative 100% of the time. If there are any issues, then you respond very quickly. You're ahead of any service level I could ever expect or select. You're very, very responsive. We don't have our own dedicated IT team, so in terms of development – security, backups the cloud, and use of technology and how we develop our business – Apex are an integral part of that. You really are an IT partner, rather than just a service provider. The value that we get from Apex – you provide such a good service – and the cost of it, is very reasonable, compared to what it would cost to do all of this in-house. So you provide a number of things for us really. The IT specialism on tap is really key."
"What makes us a good IT Support partner?"
Stephen Robinson, Finance Director at Nikal:
"You're technically very competent. In terms of understanding what we do and what we're trying to achieve, you've taken the time to get to understand us and our business, therefore, providing IT solutions for us that benefit the business.
All the staff are also very polite, courteous and just genuinely a good organisation full of nice, supportive people. It's always nice to do business with people that you like."
"Would you recommend Apex Computing to other Manchester based businesses?"
Stephen Robinson, Finance Director at Nikal:
"Absolutely and I have done. For example, we built 12 offices in Altrincham recently, selling some of these offices to other occupiers, and renting out others to new businesses. We recommended that they should use our integrated IT services for the best uptime and service provision, which is effectively Apex Computing, and we recommended them as a partner too. We've been a big supporter of Apex Computing all through the 16 years that we've used you"
Are you looking to switch IT Support suppliers? Think we could be the business for you?

Give us a call today on 0161 233 0099 to learn more about our range of services, and just how great of an IT partner we can be.
IT Support in Manchester – what can we offer?
At Apex Computing, we can help you find the right IT solution for your specific business needs so that you're always on top of the things that matter the most.

Supported by a team of local to Manchester IT Support experts, we are always on hand to help and advise you.
Are you looking for expert IT Support in Manchester for your business?
Book a Consultation
Success Story: 6 Group
6 Group is the global executive search, leadership assessment, and talent mapping & pipelining.



What our customers say about Apex Computing
Paul Rebbitt, Park Hose

As a small business, we have tried to concentrate on giving service to our customers rather than spending too much time getting a proper computer system infrastructure to cope with increasing work. As a result, we suffered, and Apex Computing came to our rescue going beyond expectations by trying to sort our existing problem before offering a full solution. I thoroughly recommend them.

Embryo Digital, embryodigital.co.uk

Apex Computing is a fantastic IT Support company with great people and client service. We are in regular contact with them and have never had a bad experience. We value their knowledge here at Embryo Digital and they support us with any IT issues we have with incredible care and attention.

Tarik Saleem, The Linen Group

As with moving to any new supplier, there is always a nervous feeling. Business continuity is paramount. All of our inventory is RFID tagged, so if our IT systems stop, so does our production. Our customers are not interested in IT problems, they need large volumes of linen for their daily operations. We needed IT Support that understood our business. We made the right choice moving to Apex. Apex are proactive, efficient and show great understanding.

David Busby, Around Town Flats

After consulting other competitors on the market, we were blown away by Apex Computing. They understood our needs, offered a personal service and to date have performed exceptionally. I really can't recommend them enough.

Steve Foster, Kingdom Services Group

Our company has grown considerably since Apex Computing first started to support us in 2009 and they have been pivotal in making sure our IT infrastructure has been able to support this growth. Our company operates 24/7 and monitors over 25,000 manned guards. Apex Computing has always responded quickly to solve any problems and never failed to answer the phone at any time.

Matthew Wilkinson, Pyranha Kayaks

As soon as we joined Apex Computing, we immediately noticed a sharp increase in the number of IT Support calls we were making; not because of any increase in the number of IT issues we were experiencing, but simply due to the fact that we knew any issues we might have would be fixed promptly and efficiently, and therefore had no inhibitions in calling on Apex Computing for help.

James Beazley, 6group.com

We have been using Apex Computing Services for over 5 years for our IT Support. Over the years of working with Director Chris Gorman and the support engineer team they have really gone above and beyond our expectations. I trust Chris and the team to handle any of our IT Support issues and find them extremely helpful and they are a joy to work with.

Shirley Devine, Manchester Carers

We have continued to get excellent service and support from Apex Computing Services. With Manchester Carers being a local independent charity, we rely on an honest, trustworthy and innovative IT Support company. We are really happy with the service we have received over the years and we value their IT knowledge and expertise. They take corporate social responsibility really seriously.
Why choose Apex Computing over other
Manchester IT Support companies?
We have a fully supportive, efficient and results-driven team here at Apex Computing.
This is emphasised by our superb testimonials and 5-star reviews on Google.

The benefits of outsourced IT Support in
Manchester with Apex Computing
We're on your doorstep
We are located near Media City, Manchester. Our prime position means that our Manchester IT Support team can get to you quickly. Have peace of mind knowing we're never far away.
IT Support for all industries
Our convenient location enables us to provide high-quality services to a variety of industries in Manchester including: Professional Services, Manufacturing, Travel, Fashion, Recruitment and more.
Bespoke services 
Whether you're after Cloud Solutions, Cybersecurity, Business Continuity, IT Consultancy, or general IT Support for your Manchester based business, you are in the right place.
Customer first approach 
Our dedication and commitment to customer care continually garner fantastic reviews and testimonials.
Dedicated experts
Gain immediate access to experienced, qualified IT experts in Manchester whenever you need to. The benefit of working with us is that you will have access to a whole team of IT specialists. This means there's no IT issue we can't diagnose, repair and resolve.
24/7 support
We provide consistent support 24 hours a day, 7 days a week, 365 days of the year. We know that unexpected problems can happen at any time, so we'll always be on hand to help Manchester based businesses.
Need support with your IT? We can help, it's what we're good at.
If you are a Manchester based business in need of better IT Support, chat with a member of our team today.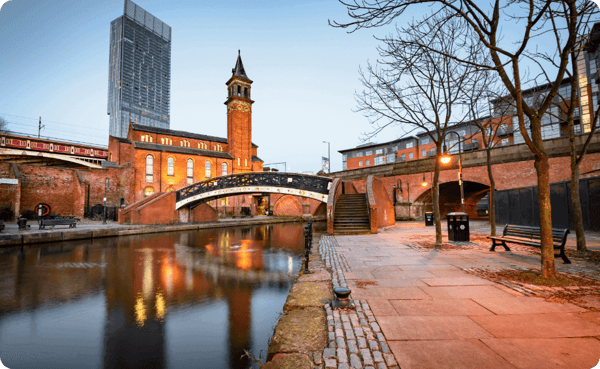 Do you need an IT Support company in Manchester?
We're right on your doorstep, with everything your business needs.
We'd love to chat with you.